Mamfe,
Cameroon
The Enoh Nkongho Brain Foundation
9-7-2-5-4-2-8-4-6-8-0-9



Thornhill,
Ontario Canada
Tali's Fund
905-731-2324
http://www.taldoron.com


Leipzig,
Germany
German Brain Tumour Association
0049 341.590 93 96
http://www.hirntumorhilfe.org


Milan,
Italy
AITC - Associazione Italiana Tumori Cerebrali ONLUS
0039-347-830-6197
http://www.tumoricerebrali.it


Uckfield,
East Sussex UK
Brain Tumour (BT) Buddies
05601 751226
http://www.btbuddies.org.uk


Cheadle Hulme,
Cheshire United Kingdom
Astro Fund
0161 221 1320
http://www.astrofund.org.uk


Englewood,
CO United States
Glenn Garcelon Foundation
503-969-7651
http://glenngarcelonfoundation.org


Oneonta,
Alabama
Glenn Alan Miller Memorial Fund
205-274-9958



Scottsdale,
AZ
Students Supporting Brain Tumor Research
1-888-SSBTR-AZ
http://www.SSBTR.org


Sedona,
AZ
Oligo Fund of Musella Foundation
928-203-4213
http://virtualtrials.com/oligofund/


Davis,
CA
Coalition for Children's Brain Tumor Research
530-400-7087



Encino,
CA
Whole Child LA and Whole Child Foundation
310-908-7470
http://www.wholechildla.org


Granada Hills,
CA
We Can, Pediatric Brain Tumor Network
3107393433
http://www.wecan.cc


Napa,
CA
The Tug McGraw Foundation
7072551884
http://www.tugmcgraw.org


San Diego,
CA
San Diego Brain Tumor Foundation
619-515-9908
http://www.sdbtf.org


Santa Monica,
CA
UCLA Department of Neurosurgery
(310) 825-5111
http://www.neurosurgery.ucla.edu


US Air Force Academy,
CO
Rachael's Ribbons of Hope Foundation
301-237-6186
http://www.rachaelsribbonsofhope.org


Storrs,
CT
University of Connecticut
860-518-0606
http://www.math.uconn.edu/~hernandez


Washington, DC,
District of Columbia
Accelerate Brain Cancer Cure
202-467-2051
http://www.abc2.org


Clearwater,
Fl
Miles For Hope
727-647-6548
http://MilesForHope.org


Coral Springs,
FL
Florida Brain Tumor Association
954-755-4307
http://www.floridabraintumor.com/


Ponte Vedra Beach,
FL
Nicki Leach Foundation
904-280-8916
http://www.nickileach.org


Viera,
FL
Just One More Day for Love, Hope & a Cure
321-698-8538
http://www.JustOneMoreDay.org


Canton,
Ga
Bend Your Knees, Inc.
4042711360
http://www.BendYourKnees.org


Douglasville,
GA
The Charles Warren Brain Tumor Awareness Foundation, Inc.
770-942-0639
https://www.facebook.com/The-Charles-Warren-Brain-Tumor-Awareness-Foundation-Inc-20906712578793


Des Moines,
IA
The Michael Overall Benefit Fund
409-790-4247
http://www.michaeloverall.org/


Chicago,
IL
Imerman Angels
877.274.5529
http://www.imermanangels.org


Chicago,
IL
Michael Matters Foundation
312-372-1921
http://www.michaelmatters.org


Des Plaines,
Il
LAAF - Lori Arquilla Andersen Foundation
904-334-0124 / 847-561-1199
http://www.laafinc.org


Lake Forest,
IL
Benny's World
847-612-5567
http://www.bennysworld.org


Lake in the Hills,
IL
Ryan Lamantia Foundation
847-669-0481
http://www.ryanlf.org


West Chicago,
IL
PA/PMA Research Fund at Johns Hopkins
630-293-0961



Benton,
Kentucky
Gunner's Magic Train Pediatric Cancer Foundation
270-527-6500
http://www.gunnersmagictrain.org


Overland Park,
KS
Epidermoid Brain Tumor Society
913-261-9662
http://epidermoidbraintumorsociety.org


Newton,
MA
National Brain Tumor Society
617 924 9997
http://www.braintumor.org


Baltimore,
MD
Keep Punching
410-913-3347
http://keeppunching.org


Germantown,
MD
Childhood Brain Tumor Foundation
877-217-4166
http://www.childhoodbraintumor.org


Gladstone,
MI
Michigan State University
906 280-1416



Holland,
MI
Unlocking Brain Tumors, Inc
(616) 335-9050
http://unlockingbraintumors.org


Jackson,
Mi
Another Day Another Memory (A.D.A.M.)
5179149556
http://www.adamupdate.com


Kansas City,
MI
Head for the Cure Foundation
816-218-2890
http://www.headforthecure.org


Midland,
MI
Walk For Kate
989-600-1745
http://www.walkforkate.org


Rochester,
MN
Brains Together For a Cure
507-266-5280
http://www.brainstogetherforacure.org


Carrboro,
NC
UNC Chapel Hill
4044221113



Charlotte,
NC
Brain Tumor Fund for the Carolinas
704-635-8643
https://www.fftc.org/SSLPage.aspx?pid=798


Raleigh Durham,
NC
Preston Robert Tisch Brain Tumor Center

http://www.cancer.duke.edu/btc/


Omaha,
NE
Leap-for-a-Cure
402-333-9370
http://www.leapforacure.org


Martinsville,
NJ
New Jersey Brain Tumor Support Group
908-685-0917
http://njbt.org


Cream Ridge,
NJ
Gray Matters Brain Cancer Foundation
609-529-1363
http://www.gmbcf.org


Oceanport,
NJ
The Kortney Rose Foundation
(732)222-1491
http://www.thekortneyrosefoundation.org


Robbinsville,
NJ
Thea's Star of Hope
609-964-1353
http://www.theasstarofhope.org


Roseland,
NJ
Peter A Bednarski Fund for Brain Tumor Research Inc
973-403-8306



Swedesboro,
NJ
Matthew's Miles
856-467-9426
http://www.matthewsmiles.org


Buffalo,
NY
Roswell Park Cancer Institute
716-845-8850
http://www.roswellpark.org


Chappaqua,
NY
A Kids' Brain Tumor Cure
914-762-3494
http://www.akidsbraintumorcure.org


Hewlett,
NY
Musella Foundation For Brain Tumor Research & Information, Inc
5162954740
http://virtualtrials.com


New York,
NY
Children's Brain Tumor Foundation
866-228-4673
http://www.cbtf.org


New York,
NY
Cristian Rivera Foundation
212-779-2222
http://www.cristianriverafoundation.org


New York,
NY
Kamen Brain Tumor Foundation
212-426-6895
http://kamenbraintumorfoundation.org


New York,
NY
Voices Against Brain Cancer
516 633 0800
http://www.voicesagainstbraincancer.org


Warwick,
ny
Michael A. DiCarlo Brain Tumor Foundation
845-981-7020
http://


Avon Lake,
OH
Smiles For Sophie Forever
440 930-5091
http://www.smilesforsophieforever.org/


Boardman,
OH
Tommy Detesco Fund for Adolescents and Young Adults
330-729-9228
http://www.tommydetescofund.com


Cincinnati,
OH
Cure Starts Now
513-478-8990
http://www.thecurestartsnow.org


Columbus,
OH
Ohio State University Medical Center
6142922177
http://medicalcenter.osu.edu/


Lancaster,
OH
Kevin Mullin Memorial Fund for Brain Tumor Research
740-756-7987
http://www.lemonhead.org


London,
OH
Rockin' on the Run

http://www.rockinontherun.org


Parma,
OH
Michael G. Belz Foundation
440-263-2688
http://mgbf.org


South Euclid,
OH
Mission4Maureen
440- 840-6497
http://www.mission4maureen.org


West Chester,
OH
Lifestream for Kids
513-787-7084
http://www.lifestreamforkids.com


Oklahoma City,
OK
Oklahoma Brain Tumor Foundation
405-843-4673
http://www.okbtf.org


Ambler,
PA
Wylie's Day Foundation
215.643.2181
http://www.wyliesday.org


Butler,
PA
Denise's People
724-482-2984
http://www.denisespeople.org


Easton,
PA
Lauren's First and Goal Foundation
610-250-6981
http://www.laurensfirstandgoal.org


Lafayette Hill,
PA
Kyle Daniel Kerpan Foundation
215-402-9371
http://www.caringbridge.org/pa/kyledkerpan


Oakdale,
PA
Samuel J Foundation
724-693-9901
http://www.stpaulspgh.org/samuel-j-foundation/


Philadelphia,
PA
University of Pennsylvania Department of Neurosurgery
215-615-4379
http://www.uphs.upenn.edu/neurosurgery/


Pittsburgh,
PA
Allegheny Brain Tumor Center
412-359-6715



richboro,
PA
Cure4Chad.org
267 9399742
http://cure4chad.org


Scranton,
PA
Aimee's Army
570-687-4480
http://www.aimeesarmy.com


Upland ,
PA
Crozer-Chester Foundation
610-447-6122
http://give.crozer.org


Providence,
RI
Rhode Island Brain & Spine Tumor Foundation
401-272-4177
http://www.ribstf.org


Marietta,
SC
The Brain Tumor Awareness Organization
864-836-4609
http://www.braintumorawareness.org


Dyersburg,
Tennessee
Brain Tumor Group Of Tennessee
731-334-9930



Kyle,
Texas
Greg's Mission
612-437-5903
http://www.gregsmission.org


Carrollton,
TX
The Nick Gonzales Foundation for Brain Tumor Research
469-438-7001
http://thenickgonzalesfoundation.org/


Dallas,
TX
Team Underwood Foundation
214-404-9961
http://tufoncancer.org


Houston,
TX
Dr. Marnie Rose Foundation
713-993-9288
http://www.RunfortheRose.com


Houston,
TX
The Brain Tumor Trials Collaborative (BTTC)
713-792-2078
http://www.bttconline.org


Porter,
TX
Children's Brain Tumor Research Foundation
832-723-2605
http://www.cbtrf.org


Ashburn,
VA
The Brad Kaminsky Foundation for Brain Tumor Research
7037299897
http://tbkf.org


Ashland,
VA
Brown Bag For A Cure
(804) 296-4590
http://brownbagforacure.org


Crozet,
VA
Lou Beeler Foundation
434-823-2848
http://www.beelerfoundation.org


Glen Allen,
VA
Brain Tumor Resource And Information Network
1-800-900-6195 code 48
http://www.brainsite.org


Vienna,
VA
The Brian Bedell 2-Young Foundation
302-737-5341
http://www.2yf.org


Rutland,
VT
Gayle SHeldon Memorial Foundation for Brain Cancer, Inc.
802-770-9813
http://www.gaylesheldongbm.com


Maple Valley,
WA
The Chris Elliott Fund
253 266 0009
http://www.chriselliottfund.org


Ballengee,
WV
Raleigh General Hospital
304-660-5969



Casper,
WY
Brain Injury Association of Wyoming
307-473-1767
http://www.biausa.org/Wyoming


---
DIPG Resources
---
---
Other Brain Tumor Organizations
International Brain Tumour Alliance (IBTA)
- The International Brain Tumour Alliance is a coalition of the support, advocacy and information groups for brain tumour patients and caregivers in different countries and also includes researchers, scientists, clinicians and allied healthcare professionals who work in the field of brain tumours. Website: www.theibta.org Email: chair@theibta.org or kathy@theibta.org Telephone: (44) (0) 1737 813872 (UK) or (61) (2) 6258 3912 (Australia)
---
CERN Foundation
Collaborative Ependymoma Research Network: Ependymoma research and information. See
video
---
The Tug McGraw Foundation The mission of the Foundation is to support research that will improve the quality of life for brain cancer patients and their families.

The Tug McGraw Foundation was established to raise funds for pioneering brain cancer research, increase public awareness of the disease, and support college students who exemplify leadership and Tug's inspiring "Ya Gotta Believe" spirit.

Tug McGraw Foundation
1303 Jefferson Street, Suite 100B, Napa, CA 94559
Phone: (707) 255-1884
Fax: (707) 255-1926
Email: info@tugmcgraw.org
Website: www.tugmcgraw.org


---
HOPE With Support was established to give extra support to those whose lives are affected by brain tumors, including survivors, caregivers and their families and friends.

This organization is dedicated to providing brain tumor awareness through outreach, encouragement, education, and hope for brain tumor survivors, families and caregivers through support groups, seminars, online support, and raising funds for research to find the cure for brain tumors.
To "Help others by providing Encouragement" to persons diagnosed with brain tumors.
To help brain tumor survivors, their families and their caregivers by providing information, education and support.
To promote Quality of Life for the victims of the disease.
To promote public awareness of this disease through speaking engagements, and by sharing with others.
To advocate for brain tumor awareness among the public.
---
National Brain Tumor Society 800-934-2873

The National Brain Tumor Society is a nationwide non-profit organization serving people whose lives are affected by brain tumors. We are dedicated to promoting a cure for brain tumors, improving the quality of life and giving hope to the brain tumor community by funding meaningful research and providing patient resources, timely information and education.

NBTF has awarded over $5 million in brain tumor research since our founding in 1981 and is the leading provider of services to brain tumor patients and their families. Services include a toll-free Patient Information Line (800.934.2873), comprehensive website (www.braintumor.org), Essential Guide to Brain Tumors and other printed publications, caregiver workshops, medical information nurse, patient and caregiver support network , support groups across the country, Search newsletter, monthly e-newsletter, teleconferences, conferences, financial assistance, resources in Spanish, Angel Adventure fundraising walks and community days, Racing Ahead for NBTF program and more. All of our programs are free.


---
Brain Tumor Society, founded in 1989, exists to find a cure for brain tumors. BTS is committed to research, education and support. BTS strives to improve the quality of life for all those affected by a brain tumor diagnosis. BTS provides psychosocial support through telephone counseling, assistance in finding and accessing local support groups or services, informational materials, and educational events for patients, survivors and their families.

BTS has funded over $9 million since the inception of its Research Grant Program, including $1.8 million in 2005 alone. The Research Grant Program funds vital science research projects undertaken by pioneers in science and research, who bring us closer to a cure for brain tumors. BTS believes that there is hope, and there will be a cure.

Sarah Gupta, LICSW
Director of Support Services
Brain Tumor Society
124 Watertown Street, Suite 3H
Watertown, MA 02472
Toll Free: 800.770.8287 ext 25
Web: http://www.tbts.org

---
American Brain Tumor Association Phone: 800-886-2282
---
Bryan's Dream Foundation 908-693-0649
Bryan's Dream Foundation is a non-profit 501(c)(3) organization established in memory of Bryan Timothy Opremcak. The mission is to make life a little brighter for children with brain tumors, and other pediatric cancers, and their families by providing financial assistance, information & support, to promote pediatric brain tumor awareness and to provide funding to pediatric brain tumor research.
---
The Brain Tumour Foundation of Canada Phone: 519-642-7755 or 1-800-265-5106
---
The Childhood Brain Tumor Foundation Phone: 877-217-4166
---
The Children's Brain Tumor Foundation (CBTF) Phone: 866-228-HOPE (4673)
---
The Central Brain Tumor Registry of the United States (CBTRUS) Phone: 773-579-0021
---
The Children`s Tumor Foundation: Ending Neurofibromatosis Through Research
formerly known as the National Neurofibromatosis Foundation
95 Pine Street 16th Floor
New York, NY 10005
Phone: 800-323-7938 or 212-344-6633
Fax: 212-747-0004
Email: info@ctf.org

---
Brain Tumour U.K. , founded in 1997, is a national charity, and our aims are:
to increase awareness and knowledge of brain tumours
to improve access to information and support for brain tumour patients
to advocate for enhanced treatment and care
to raise significant funds for research projects
email:
enquiries@braintumourukorg.uk
---
The National Association for Proton Therapy
---
Pediatric Cancer Foundation of the Lehigh Valley
---
The Gerry& Nancy Pencer Brain Trust
---
---
The NJ Brain Tumor Support Group
---
Southeastern Brain Tumor Foundation
---
Jeffrey Thomas Hayden Foundation The Jeffrey Thomas Hayden Foundation was created to increase Awareness about Pediatric Brain Tumors and provide Education and Support to affected families. To raise money to fund worthy causes; such as Academic Scholarships, Research, and assist other support organizations with their efforts, with a focus on finding a balance between the best available treatments with the best quality of life.
---
Lauren's First and Goal Foundation created to raise funds to support pediatric brain tumor research, support local pediatric cancer services, provide financial assistance to families living with a pediatric cancer diagnosis and to raise public awareness regarding pediatric brain tumors.
---
The Charles Warren Brain Tumor Awareness Foundation, Inc. is a 501(c)3 with the purpose of promoting brain tumor awareness and raising funds for research and development of a cure.
---
Sydney Neuro Oncology Group is a charitable organisation in Australia NSW who deal with brain tumour patients both in research and support.
---
Samantha Dickson Brain Tumour Trust (SDBTT) The largest funder of laboratory based brain tumour research in the UK. Offers a vital support link for patients diagnosed with a brain tumour and their families or carers. Tel: (UK) 0845 130 9733 Email: patientinfo@sdbtt.co.uk
---
Astro Brain Tumour Fund www.astrofund.org.uk
Low grade glioma support can be found on Facebook and is a closed group, open to both patients and carers. It offers a supportive environment, information, inspiration and hope to all those living with an low grade astrocytoma, oligodendroglioma, ependymoma and oligoastrocytoma. Search Facebook for 'Astro Brain Tumour Fund Low Grade Glioma Support' and request to join. Check your message box as you will be contacted, privately, by a trustee. Alternatively, you can email lindatrustee@astrofund.uk
---
Wish Granting Organizations
---
Children - Make -A -Wish Foundation
---
Adults - Fairy god mother.org
---
COMPASSION PARTNERS- Provides FREE theme park tickets in Florida, for you and your entire family if you have a "terminal" or "life threatening illness" verified by your doctor. The number to call is 407-396-1114, the lady you need to talk to is Donna.
---
Other Organizations that offer help
---
WWW.NEEDYMEDS.ORG The most complete database of patient assistance programs also offers the NeedyMeds Drug Discount Card, which can be printed at no charge and requires no registration.
---
CANCER CARE: CancerCare provides free professional support ervices -- including counseling, education, financial assistance, and practical help. These services are all provided for free by trained oncology social workers. If you need any information about CancerCare's services and/or would like to speak with an oncology social worker about your situation, please contact us at 1-800-813-HOPE (4673)."
---
CANCER FUND OF AMERICA- Provides all FREE basic living needs such as shampoo, candy, toys, clothes, crutches, advil, and many, many more items. www.cfoa.org, can also be reached at 1-800-578-5284 or mail to customerservice@cfoa.org.
---
BELLSOUTH- also offers approximately $12.00 off your phone bill through the "Lifeline" program if you are on medicaid.
---
THE TIM AND TOM GULLIKSON SCHOLARSHIP PROGRAM- This foundation will give scholarships to children whose parents who have had or has brain tumors. Just type in Tim and Tom Gullikson Foundation.
---
THE GEORGE BARTOL SCHOLARSHIP FOUNDATION- Gives scholarships to persons whose parents have had or has aa brain tumor or tumors. Just type in The George Bartol Scholarship Fund.
---
WWW.CROSSINGTHEFINISHLINE.ORG-This org. will give a FREE 1 week all expense paid vacation tto those with a diagnosis of cancer, and their caregiver. Needs verification by your doctor. Children allowed if feasible. Open to those ONLY IN THE STATES OF PA, NJ, and DE. Must be between the ages of 18-50 years of age.
---
WWW.ANGELFLIGHT.ORG- Angel Flight West provides FREE transportation to medical treatment for those who cannot afford public transportation, or who cannot tolerate it for health reasons. Angel Flight also flies missions in response to other compelling needs. Angel Flight West accepts requests from individuals or health care professionals such as social workers and physicians. They have regional flight programs accross the country, you can call one of these organizations that can direct you to the appropriate branch. You can also call Angel Flight West toll free at: 1-888-4-AN-ANGEL. or 888-426-2643
---
MIRACLE FLIGHTS FOR KIDS (NOTE: not just for kids!) http://www.miracleflights.org/ Flies children (also some adults) who are struggling with serious cancers and debilitating diseases to specialized medical treatment centers across the United States. Any child needing medical treatment or second opinion not available in their area is eligible to apply for a miracle mission. These are airline flights, better for some who would find it difficult to travel on the smaller private planes offered by Angel Flights.
---
AMERICAN CANCER SOCIETY http://www.cancer.org/ A nationwide, community-based voluntary health organization with more than 3,400 local offices. Provide a wide range of emotional and practical support for patients, families, caregivers, and communities. Trained cancer information specialists are available 24 hours a day, seven days a week to answer questions about cancer and link callers with resources. Call 800-ACS-2345 (1-866-228-4327 for TTY). Callers who speak languages other than English and Spanish can also be assisted. Note they can help you get discounted hotel rates and ground transportation when traveling for "second opinion" consultations or treatment.
---
THE PATIENT ADVOCATE FOUNDATION http://www.copays.org/ Co-Pay Relief program for people with type 3 and 4, i.e. malignant, brain tumors. They will cover your prescription co-pays if you qualify for their services! Toll Free 1-866-512-3861, email:
---
http://www.patientaccessnetwork.org/ Patient Access Network - offers help to people who can't afford treatment!
---
Mercy Medical Airlift: 888-675-1405
ASC Air Miles (this is all mileage that has been donated) 1-800-227-2345
-Will help patient and ONE care giver with air ticket (although the caregiver's ticket is NOT guaranteed)
-Prefer 3 weeks notice
-May be able to help with co-payments for treatment, please request
-No restrictions as to how many times patients need to travel can go, only limitations on caregiver
-$10 security fee, baggage fee is applicable, no processing fee, BUT processing fee could vary between $20-$65 if request is made within 21 days- so total cost can vary between $50-$100
-Air miles program can be reached from 8 am to 4pm central time

---
Cancer Organizations (not brain tumor specific)
---
Stand Up To Cancer


.
Stand Up to Cancer is launching a new movement to attack cancer once and for all by pushing promising scientific breakthroughs to the finish.
---
Resources to help explain brain tumors to kids!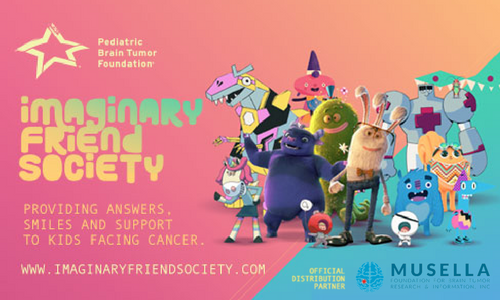 ---
Young Adult Cancer Survivors Resources
This list maintained by Jessica Taylor - of the young adult cancer group in St Louis.
GENERAL INFORMATION
LEGAL AND INSURANCE ISSUES
FINANCIAL ASSISTANCE



LODGING DURING OUTPATIENT CANCER TREATMENT IN ST. LOUIS AREA
HavenHouse provides lodging and support services for families who travel at least 25 miles to receive medical care at a hospital in St. Louis. Initial referral must come through a hospital referral.


COLLEGE TUITION ASSISTANCE
FinAid provides links to numerous different college scholarships for cancer survivors, siblings of cancer survivors, and children of cancer survivors


CAREER
FERTILITY
DIAGNOSED WHILE PREGNANT
PEER/MENTOR SUPPORT
Ulman Cancer Fund for Young Adults—Peer Mentor Network. Partnered with Imerman Angels (http://www.imermanangels.org/)


INDIVIDUAL/SUPPORT GROUP COUNSELING
Home Remodeling for Disability and Special Needs
Expertise Information and links to grants to help remodel.
---